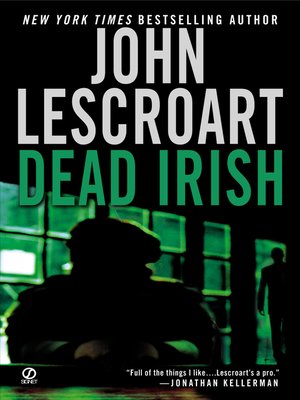 Here are few suggestions for your St. Patrick's Day! To find more titles just enter the word "irish" or "ireland" in the
eMedia Catalog
search box.
Dead Irish
(eBook) or
eAudio Book
by John Lescroart
In his new life as a bartender at the Little Shamrock, Dismas Hardy is just hoping for a little peace. He's left both the police force and his law career behind. Unfortunately it's not as easy to leave behind the memory of a shattering personal loss - but for the time being, he can always take the edge off with a stiff drink and a round of darts.
But when the news of Eddie Cochran's death reaches him, Hardy is propelled back into all the things he was trying to escape - and forced to untangle a web of old secrets and raw passions, for the sake of Eddie's pregnant widow, Frannie, and for the others whose lives may still be at risk...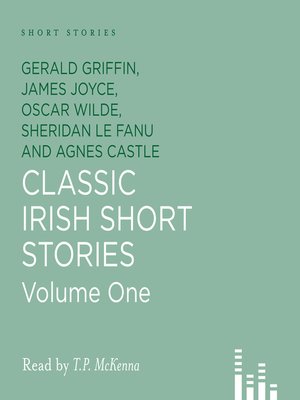 Classic Irish Short Stories
(eAudio Book)
Irish stories read fittingly and expertly by T.P. McKenna. The Model Millionaire / Oscar Wilde Rosanna / Agnes Castle The Brown Man / Gerald Griffin Bob Pentland, or The Gauger Outwitted / William Carleton Araby / James Joyce Adventures of a Strolling Player / Oliver Goldsmith Sir Dominick Sarsfield / Sheridan Le Fanu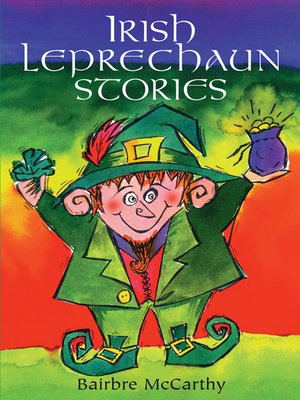 Irish Leprechaun Stories
by Bairbre McCarthy
This collection contains ten stories, which convey the sense of wonder of the world of fairies, where the marvellous and unexpected can always happen. Among the stories are 'Princess Marie', 'The Leprechaun and the Giant', 'Tim the Tailor' and 'The Greedy Landlord'. The leprechaun is the shoemaker of the Irish fairy kingdom. He is a solitary, fun-loving and very crafty fairy. Often he is seen sitting cross-legged with a tiny hammer in his hand, working on a fairy shoe. Those who have been lucky enough to catch a glimpse of him have described his appearance. He is no bigger than three feet tall and sometimes as small as twelve inches. Usually, he wears a suit of green and has fine leather shoes adorned with silver buckles. Sometimes he wears a cap with a feather. The leprechaun is the keeper of the crock of gold at the end of the rainbow and he knows where all the wealth of the world is buried. If you are lucky enough to catch him, you must keep your eyes on him at all times and not allow him to distract your attention or he will disappear. If he does not outsmart you he can make you very wealthy and make your wishes come true!
Don't forget to get some Irish music from
Freegal Music
!