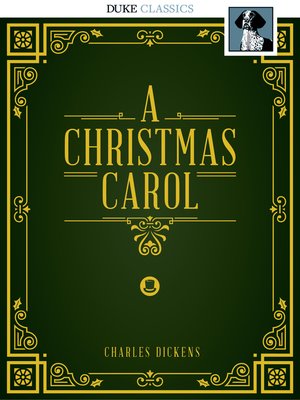 "Marley was dead, to begin with." And so begins the Charles Dickens classic,
A Christmas Carol
. This week marks the 170
th
anniversary of the novella that has been read endlessly in front of fire places and with warm cups of hot chocolate every year as we near Christmas Day. The story of bitter old Ebenezer Scrooge, first published by Chapman & Hall in 1843, instills in readers the belief that the spirit of giving can change the lives not only of those who receive but of the giver as well.
Countless versions of this holiday classic have been created throughout the years. It's been on stage, on television and repeatedly on the big screen as well. A favorite version of Team OverDrive features Michael Cane and everyone's favorite amphibian. Perhaps you've heard of it…
I, much like many others, read this story every year when the snow starts to fall and I need a small reminder about what the holiday season is all about. Scrooge, The Cratchit's, Mr. Fezziwig and all the ghosts of Christmas Past, Present and Future teach us that the holidays are best spent surrounded by family and friends as well as giving to those less fortunate.
Charles Dickens was not the first author to celebrate the holiday season in literature but he may just be the most cherished. The next few weeks will surely be hectic as the holidays come and the New Year arrives, but what I am looking forward to the most are those few hours when I'll sit down by our fire, cocoa in tow, and open up this timeless tale on my iPad to usher in another Christmas Day.
Charles Dickens' A Christmas Carol is available for everyone from Duke classics in eBook format and several copies in Audiobook format. ( Be sure to do a search to find them all)
Adam Sockel is a Marketing Communications Specialist with OverDrive
.