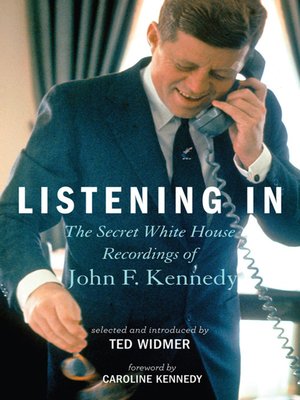 Listening In The Secret White House Recordings of John F. Kennedy
by Ted Widmer
In July 1962, in an effort to preserve an accurate record of Presidential decision-making in a highly charged atmosphere of conflicting viewpoints, strategies and tactics, John F. Kennedy installed hidden recording systems in the Oval Office and in the Cabinet Room. The result is a priceless historical archive comprising some 265 hours of taped material. JFK was elected president when Civil Rights tensions were near the boiling point, and Americans feared a nuclear war. Confronted with complex dilemmas necessitating swift and unprecedented action, President Kennedy engaged in intense discussion and debate with his cabinet members and other advisors. Now, in conjunction with the fiftieth anniversary of the Kennedy presidency, the John F. Kennedy Library and historian Ted Widmer have carefully selected the most compelling and important of these remarkable recordings for release, fully restored and re-mastered onto two 75-minute CDs for the first time.
Listening In
represents a uniquely unscripted, insider account of a president and his cabinet grappling with the day-to-day business of the White House and guiding the nation through a hazardous era of uncertainty.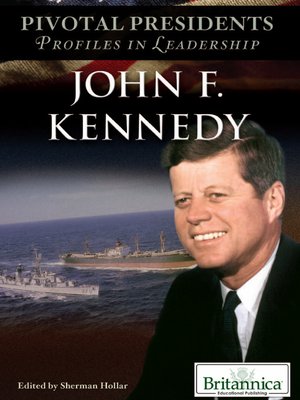 John F. Kennedy
by Sherman Hollar
Though he had less than three years in office, John F. Kennedy made a lasting and profound mark as U.S. president. Deftly handling the Cuban Missile Crisis and supporting civil rights laws and the space race, Kennedy represented the promise for a better future. Readers examine the life of the accomplished and charismatic 35th president whose life and term were tragically ended too soon.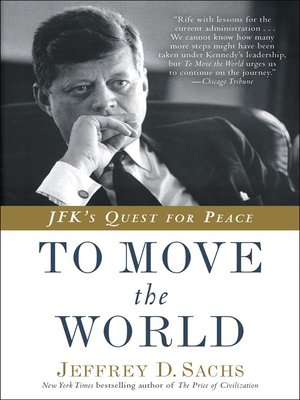 To Move the World JFK's Quest for Peace
by Jeffrey D. Sachs
The last great campaign of John F. Kennedy's life was not the battle for reelection he did not live to wage, but the struggle for a sustainable peace with the Soviet Union.
To Move the World
recalls the extraordinary days from October 1962 to September 1963, when JFK marshaled the power of oratory and his remarkable political skills to establish more peaceful relations with the Soviet Union and a dramatic slowdown in the proliferation of nuclear arms.