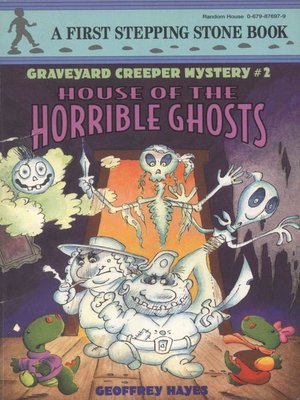 House of the Horrible Ghosts
(eBook)
by Geoffrey Hayes
When Otto gets lost in a deserted fun house, he discovers that it has been invaded by ghosts who once were a band of cutthroats and thieves. Will Otto find the secret exit in time or will he be trapped inside forever?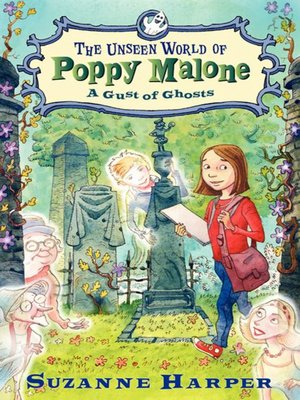 A Gust of Ghosts
(eBooK)
The Unseen World of Poppy Malone Series, Book 2
by Suzanne Harper
Tween readers who enjoy a mix of spooky and funny will love the Unseen World of Poppy Malone books by Suzanne Harper.In
A Gust of Ghosts
, the second book of the middle-grade series, nine-year-old Poppy Malone's parents, paranormal investigators, are exploring a haunted cemetery in Austin, Texas. There are eerie sounds in the graveyard, and a strange silvery glow.
Poppy sees herself as a scientist. She has a log book to record evidence, and she's set a camera trap in the cemetery. She's going to find out exactly what's going on...
Unseen World of Poppy Malone #2: A Gust of Ghosts
mixes hilarious characters, tons of action, creepy situations, and lively dialogue. It's a great pick for fans of The Books of Elsewhere series.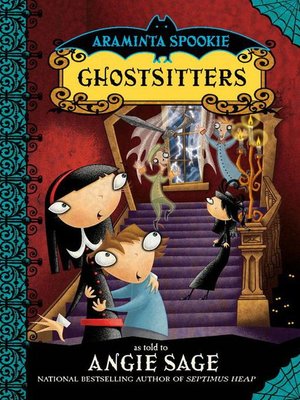 Ghostsitters
(eBook)
Araminta Spookie Series, Book 5
by Angie Sage
When Aunt Tabby and Uncle Drac head off to Transylvania, Araminta is upset--they're going to be away on her birthday. However, when it turns out that her almost-grown-up cousin, Mathilda, will be babysitting, it seems things couldn't get any better. But Mathilda's brought along trouble: two rowdy teenage ghosts, Ned and Jed, who listen to no one. It's a disaster! Can the girls figure out a way to get Ned and Jed out of the house for good?