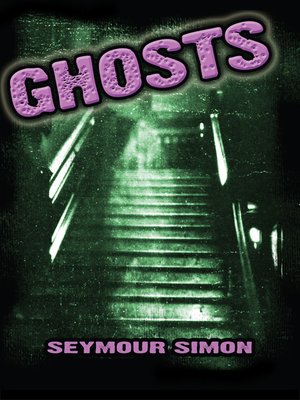 Ghosts (eBook)
by Seymour Simon
Whether or not you believe in ghosts, you'll be spellbound by these nine supposedly true tales from the spirit world. Captivating creatures include the Horror of Berkeley Square, a demon that literally scares people to death, and White House specters of former presidents and first ladies. Suitable for readers of all ages. Narrated by Anthony Call (Star Trek, The Twilight Zone).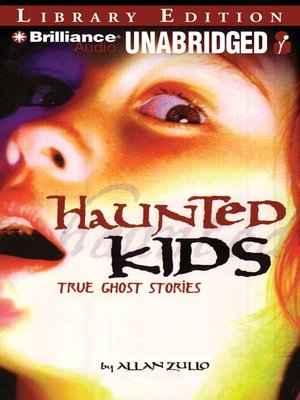 True Ghost Stories
(eAudio Book)
by Allan Zullo
Many kids claim to have seen ghosts in all sorts of places?cemeteries, bedrooms, attics, schools, roadways, forests, caves. Often, experts were called in to investigate these apparent hauntings, and most of the time these so-called experts walked away baffled. The only thing that everyone could agree on was that something very weird had happened, something that could never be fully explained.
This first book in Allan Zullo's popular Haunted Kids series is a collection of 11 creepy tales inspired by real-life cases taken from the files of noted ghost hunters. Do ghosts really exist? Well, you'll have to decide that for yourself after listening .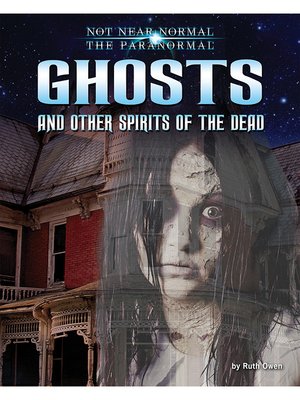 Ghosts and Other Spirits of the Dead
(eBook)
by Ruth Owen
Could a spirit of the dead really come back to haunt the living? If tales of ghosts are just fictional stories, why do so many people report seeing these supernatural beings? What would it be like to be the restless spirit of someone who has died, and how can you tell if ghosts inhabit the house you live in? In
Ghosts and Other Spirits of the Dea
d, children will read historical stories and modern-day accounts of ghostly encounters. Kids will get all the information they need to help them spot or sense the spirits of the dead and to protect themselves from being haunted by ghosts. Children will also investigate the truth behind ghost stories by first exploring the fears and superstitions of different cultures that might explain the origins of the stories, and then looking at the scientific facts that might explain the seemingly unexplainable. If you love a spine-chilling horror story but also want to investigate the truth behind these myths, this is the book for you!