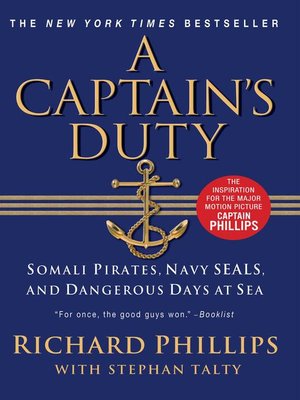 A Captain's Duty
(eBook)
eAudio Book
Somali Pirates, Navy Seals, and My Dangerous Days at Sea
by Richard Phillips
It was just another day on the job for fifty-three-year-old Richard Phillips, captain of the
Maersk Alabama
, the United States-flagged cargo ship which was carrying, among other things, food and agricultural materials for the World Food Program. That all changed when armed Somali pirates boarded the ship. The pirates didn't expect the crew to fight back, nor did they expect Captain Phillips to offer himself as hostage in exchange for the safety of his crew. Thus began the tense five-day stand-off, which ended in a daring high-seas rescue when U.S. Navy SEALs opened fire and picked off three of the captors.
"It never ends like this," Captain Phillips said.
The movie
Captain Phillips
is scheduled for US release October 11th.