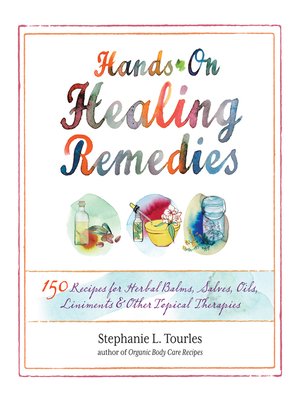 Combining the organic and do-it-yourself movements, author Stephanie Tourles offers home remedies for everything from anxiety to cold sores to congestion in

Hands-On Healing Remedies

. Tourles, a licensed holistic aesthetician, certified aromatherapist and a gardener trained in herbalism, teaches us the tools of the traditional healing trade with 150 recipes that treat the body from head to toe. Prevent winter colds and dry skin and start stocking your medicine cabinet with summer sunburn and insect bite ointments you make yourself. For those who prefer a holistics approach to healing,
Hands-On Healing Remedies

could become a reference book for better health all year long.