Sisters Red
(eAudio)
by Jackson Pearce
Erin Moon, Michal Friedmant
Scarlett and Rosie March have spent years hunting the Fenris—werewolves who took Scarlett's eye in a brutal attack years ago. Donning blood-red cloaks and wielding sharp hatchets, the sisters kill the Fenris to protect other young girls from a grisly fate. But the Fenris are getting stronger, and when a rash of murders shakes Atlanta, the sisters move to the city in search of answers. While there, Rosie finds herself drawn to Silas, a young woodsman who is deadly with an ax, and the bond they share drives the sisters apart, potentially destroying all they've worked for. Filled with mystery, romance, and cinematic fight scenes, this paranormal thriller will have teens howling for more!
Demon Seed
(eBook)
by Dean Koontz
In the privacy of her own home, and against her will, Susan Harris will experience an inconceivable act of terror. She will become the object of the ultimate computer's consuming obsession: to learn everything there is to know about human flesh.
Abraham Lincoln
(eBook)
Vampire Hunter
by Seth Grahame-Smith
Indiana , 1818
. Moonlight falls through the dense woods that surround a one-room cabin, where a nine-year-old Abraham Lincoln kneels at his suffering mother's bedside. She's been stricken with something the old-timers call "Milk Sickness."
"My baby boy..." she whispers before dying.
Only later will the grieving Abe learn that his mother's fatal affliction was actually the work of a vampire.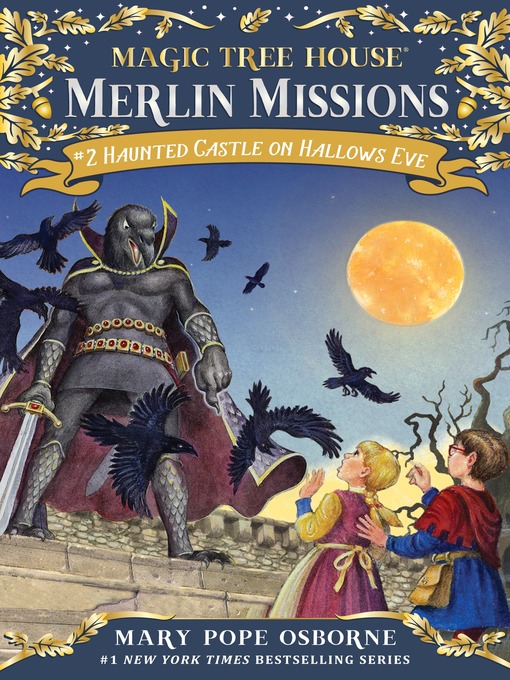 Haunted Castle on Hallows Eve (eBook)
Magic Tree House Series, Book 30
Mary Pope Osborne
The intrepid Jack and Annie are summoned once again to the fantasy realm of Camelot. There, Merlin the Magician tells them that the Stone of Destiny has been stolen. The answer to its disappearance lies within a haunted castle. With a young magician named Teddy, Jack and Annie take on the challenge in an adventure that takes them to new heights and places they couldn't even imagine!
Mary Downing Hahn's Haunting Tales
(eBook)
by Mary Downing Hahn
Three of Mary Downing Hahn's scariest ghost stories are in this handsome boxed set:
Wait Till Helen Comes
,
All the Lovely Bad Ones
, and
Deep and Dark and Dangerous
.