We don't know about everyone else out there, but holidays equal food bingeing. There are desserts, stuffing and breads of all kinds to be eaten. Basically, if it's a carb, we indulge on it during the holiday season. While we wish the joy and cheer would stay all year round, one thing we don't plan on keeping is the weight we may have gained during the last month. So how to you get rid of it? Here are some books to help you loose those extra pounds!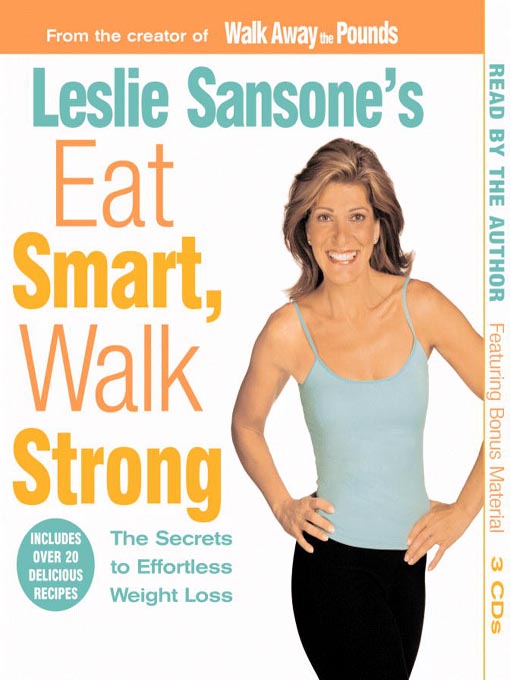 The Secrets to Effortless Weight LosseAudio Book

This perky little lesson offers a six-week diet and exercise program that provides a workable framework for implementing better eating and exercise habits. Avoiding hype and na•ve optimism, the author does a fabulous job of selling the ideas of conscious eating, conscious living, and continuous improvement in all areas of life. She makes her ideas sound attainable by affirming the primordial urge we have to become more fully functional people. More than anything, her plan is flexible, respectful of individual differences, and forgiving. You can try and fail with various parts of this plan without feeling like a failure.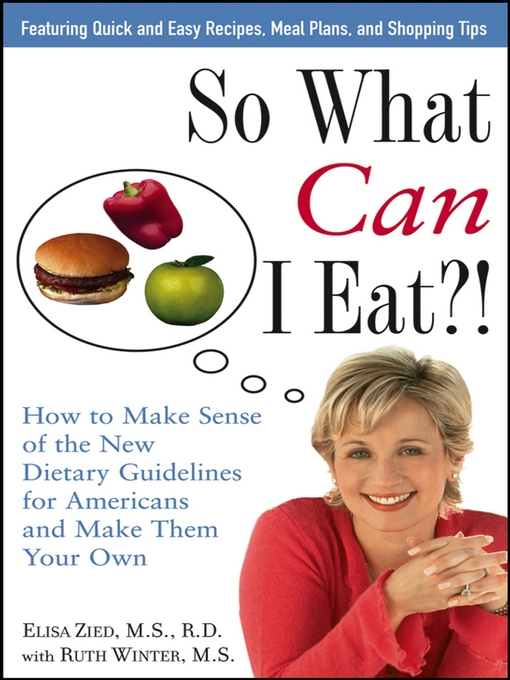 How to Make Sense of the New Dietary Guidelines for Americans and Make Them Your OwneBook


A blueprint for developing a nutritious, balanced eating plan for life Every day, readers are presented with conflicting information about food, nutrition, and how to eat properly. Now, Elisa Zied, a highly visible spokesperson for the American Dietetic Association, clarifies the new U.S. Dietary Guidelines and provides a clear plan for developing a nutritious, balanced, and sustainable eating-plan for life--whether the goal is to lose weight, have more energy, or manage or prevent diet-related conditions. The book's helpful menu plans and many delicious recipes will allow readers to enjoy eating without feeling deprived.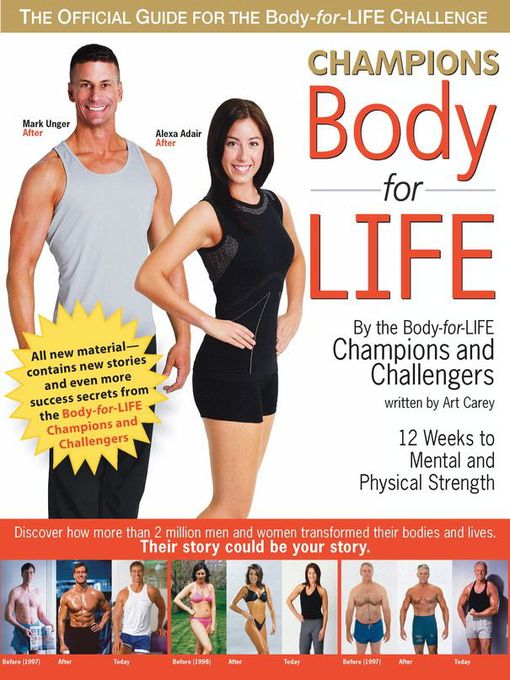 Champions Body-for-LIFE
eBook
The all-new official guide to the Body-for-LIFE Challenge, with success secrets and tips to help you win your own personal Body-for-LIFE Challenge, by Body-for-LIFE Challengers and Champions from the past 10 years.
Champions Body-for-LIFE is not just another diet or fitness book—it's a book of personal transformation. The Body-for-LIFE 12-week journey has changed the lives of millions. What makes it so successful?
It's Simple. It Works.
All it takes:
12 weeks
4 hours of exercise per week
6 small, balanced, and nutritious meals per day—never be hungry again